You were born to create a Masterpiece – a breakthrough initiative, business, book or relationship that changes your life for good. Every child creates naturally. You were once that child. Imagine freeing yourself to create what you were born to create.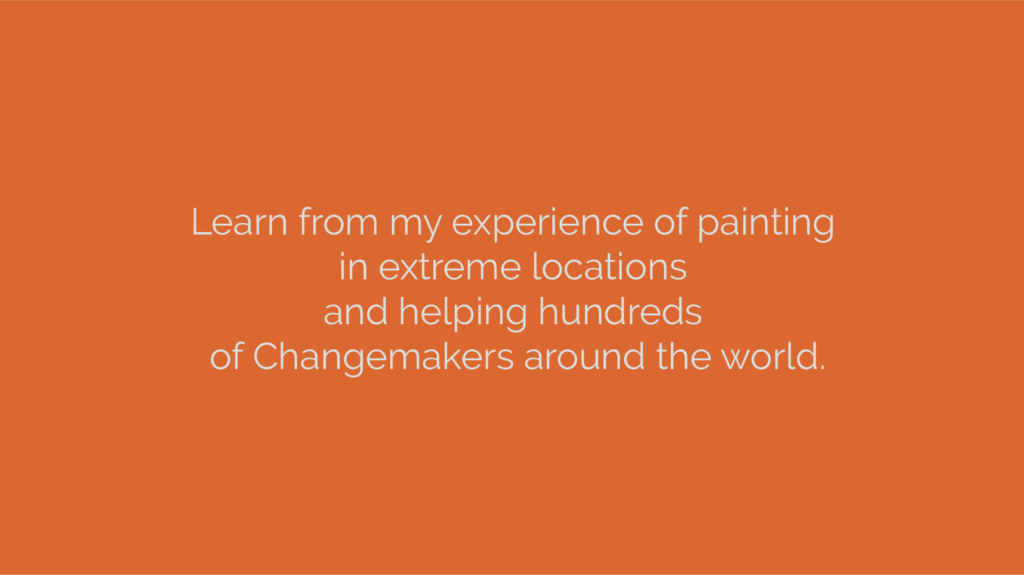 WORK WITH ME
Alexander Inchbald
Book a call
About me
Founder of The Purpose Movement | Bestselling author of Legacy | Master Trainer at Entrepreneur's Institute | Exhibited at Google and Tesla.

JOIN US
PROGRAMS
OWN ONE OF MY MASTERPIECES
For me a painting is not a product. It's a journey. Every brushstroke counts. Every action beforehand matters. And afterwards. A painting is just another step. And it never ends. Life doesn't end with death. This collection explores this journey.
Conflict starts inside us, not on some distant battlefield. Peace isn't out there, it starts inside you. This collection explores my response to the conflict between Russia and Ukraine, which impacted my family.
From minus 10 degrees in Lapland to plus 40 degrees in Provence, from 70km/h winds in The Philippines to a Tropical storm in The Caribbean this collection explores whether it's possible to find peace in every moment whatever the weather.
Where does a flower's presence stop? With its petals? With its aroma? When you can no longer feel it? Or does its energy infuse everything? This collection explores the energy of flowers, inspired by the breakthrough work of Vincent Van Gogh.