Design the Life
you were born to lead
The Legacy Retreat | Japan | France | Mexico
Would you like to design the life you were born to live?
Would you like to have more compassion for yourself, your body and others?
Would you like to leave a legacy for your children or grandchildren?
And if you don't have children, leave a Legacy for other people's children.
You are an artist. We all are. Maybe not the one that creates paintings or sculptures, composes music or writes books.
Maybe your art is uniting people behind a greater purpose or developing sustainable solutions to address humanity's greatest challenges such as climate change, wellbeing or inequality or simply being the best husband, wife, father or mother you can be.
We are in transition. The current system is dissolving and a new one is emerging. One system is dying. And another is being born. Nature abhors a vacuum, so something must fill the space. Your art is what you create to fill it. The greater the purpose, the more likely it it is to become a Masterpiece. The more Masterpieces you create the greater your Legacy.
Whatever your Legacy, we need you to join the global choir. Are you a bass, a tenor, an alto or a soprano? Without your voice, the rest of us are missing out.
To rebalance the planet, we must first rebalance ourselves: our health, our wealth, our relationships and then allow what we are called to do to emerge.
Design the life you were born to lead today.
Develop Your Legacy for Good
Your Personal Purpose

Discover the change you want to see in the world.

Your Masterpiece

Develop your breakthrough innovation.

Your Legacy

Define what you will leave behind.

Your Wealth

Resolve self-limiting beliefs around money.

Your Health

Unleash unstoppable energy to realize your Legacy.

Your love

Resolve what stops you physically and emotionally.
Learn from my experience of painting in extreme locations and helping thousands of changemakers around the world to create their Masterpiece.
The Legacy Retreat combines extreme art and cutting edge science - neurology, psychology, epigenetics, and quantum physics to help you design the life you were born to lead:
1

Define Your Personal Purpose and Masterpiece

Before the Legacy Retreat starts, we will help you define your Personal Purpose and identify your next Masterpiece. Purpose articulates what we call our Inner Game - the essence or spirit of you we are. It explains why you are here and is the key to unlock creativity, collaboration, courage and compassion. According to Adams and Andersen's research with 250,000 leaders around the world, those who lead from their Inner Game are up to 1,000% more effective than those who don't. A Masterpiece is breakthrough innovation in the form of a business, book, initiative or relationship that brings your Purpose to life, using your Outer Game, or strengths. It is the greatest contribution you can make to yourself, your family and society. To define these, I will help you tap into what psychologist, Carl Jung, called the Collective Unconscious and others call the Unified Field or Akashic Records. If you've already articulated your Personal Purpose and / or Masterpiece with me in a previous program, we'll use these calls to help you speed up the process of bringing both your Purpose and Masterpiece to life.

2

Establish Your Legacy

You will also take the Legacy NOW Test before the Legacy Retreat starts so we can explore how balanced your life is along the following four key dimensions - your worklife, your lovelife, your health and your wealth. Everyone wants to go out into the world and create something meaningful, put a dent in the universe, or their mark on the world. This is the masculine part of you. We also want to go back home and experience unconditional love. This is the feminine part of you. Health and Wealth enable Impact (masculine - Outer) and Love (feminine - Inner). You will discover what level you are operating at on The Legacy Pyramid and how to move to the next level. During the retreat, we will then go on to help you to define your Legacy - how you leave the world a better place than you found it. Your Legacy combines everything you think, say and do. You cannot not create a legacy, you can only choose to consciously create one starting now. We will help you to understand the gap between the Legacy you intend to leave and the one you will leave if you continue along the same trajectory. And then, we will then help you to start closing that gap by developing the Value Proposition for your next Masterpiece. A Value Proposition helps you clarify who your audience is and what value you add to their lives. All great Legacies start with a Masterpiece: Michelangelo started with the statue of David, which showed the divinity in humanity; Nelson Mandela's started with The Truth and Reconciliation Committee, which prevented civil war; and Steve Jobs started with the Apple Mac, which transformed how we create and communicate. You may say you're not Michelangelo or Nelson or Steve. You are just as unique as them though.

3

Elevate Your Energy and Breakthrough Self-Limiting Beliefs

Everything in the Universe is either energy or matter. The vast majority of the time, we focus on matter. And yet energy animates life: 99.9999999999% of the Universe is energy. You are not a body with a spirit. You are a spirit with a body. So, we will start by elevating your energy levels, physically, emotionally and spiritually. We will help you understand how you can remove the toxins, self-limiting beliefs and barriers to allow your spirit to flow through you more powerfully. Before we start The Legacy Retreat, you will take the Unstoppable Energy Test to identify your current energy profile and how you can move to the next level and become unstoppable. And throughout the retreat we will use art, breathwork and energy work to help you create a breakthrough and get into flow. Everything we create is an expression of our Purpose. Whether or not it becomes a Masterpiece depends on the work we've done to free ourselves from our self-limiting beliefs. Most self-limiting beliefs come back to our relationship to money or love. When these self-limiting beliefs become habits, they can change our genes, weakening our immune system and manifesting in physical disease. They act like rubber-bands. Every time, we try to make a leap to bring our Purpose or Masterpiece to life, our body pulls us back into the old us. That's why some joke that one of the wealthiest places in the world is the graveyard - it is full of Masterpieces which never saw the light of day. To free ourselves and create the Legacy you were born to create, you must elevate your physical and emotional health sufficiently so your spirit can open the door to other worlds. We will explore these infinite possibilities and how you can redesign your life by choosing the one that resonates most powerful with you.

4

Leverage Your Strengths

Once you have removed these self-limiting beliefs and defined your Purpose, Masterpiece, Value Proposition and Legacy, we will help you establish your Artist Profile or Outer Game. All of us create differently based on our experience and expertise. We have a different combination of strengths. The Artist Profile is based on the iChing - the 5,000 year old Chinese Book of Changes, which was the basis for Carl Jung's work on archetypes. It follows the cycle of the seasons. Some of us create ideas (Spring energy). Some of us create communities to connect these ideas to people (Summer energy). Some of us create business models to harvest value from these ideas (Autumn energy). And some of us create the processes to regenerate and scales these ideas (Winter energy). These are the four Artist Profiles: the Creator, the Collaborator, the Choreographer, and the Calculator. Each creates differently. Masters and successful teams balance all four of these energies. We will help you to identify which one you are, how you can grow and how you can partner with others to bring your Masterpiece to life.

5

Develop your 100-Day Unstoppable Energy Plan

In the final part of the Legacy Retreat, we'll identify a series of actions you can take to generate unstoppable momentum around the Life you were born to live and turn it from a dream into reality. We'll step into a possible future to understand what your Legacy looks like at the end of your life and then bring it back to what you do pragmatically in the next 100 days to bring it to life now. We'll also explore what the implications are for each aspect of your Legacy (Worklife, Lovelife, Health and Wealth) and how you can continue to bridge the gap between your intended Legacy and what you create. You will step into an entirely different world as you leave.
Three-day retreat to rebalance and transform your life
Define your Purpose, Legacy, Artist Profile, Unstoppable Energy Plan and Masterpiece
One 60 minute call beforehand
+ bonuses: see below
My legacy is awakening the artist inside you. It is how I would like my children, friends and society to remember me when I am no longer physically here.
It is my personal purpose - free the world's creativity to accelerate sustainable creation - expressed in the world outside me. The problem is the majority of what we create is based on the principle of wealth creation rather than sustainable creation - what the ego wants rather than what the essence needs.
Thus, the purpose of my art - painting in extreme locations, giving keynote talks, running workshops and retreats like The Legacy Workshop - is to wake up the Creator within us, the artist inside, so you create the Masterpiece and Legacy you were born to create. 
In each location, we will assemble a worldclass team of nutritionists, energy healers and / or breathwork instructors to help us remove the physical, emotional and spiritual  blocks that have stopped us from bringing our Masterpiece to life in the past. You will unleash energy you didn't even know existed, become unstoppable on your journey and step into an entirely new world.
The Legacy Retreat is a life giving event you will never forget!

George Dorros, Former WHO Program Manager
The legacy retreat was a wonderful gift to have at a time when I needed to take stock in terms of the next phase of my life journey.

Caroline Harper, Senior Advisor, Inclusion, Diversity and Gender Equality, UNHCR
Alexander has a particular gift to connect with people's deep energy and is able to help them to radically shift perspectives and to realize, articulate and express their vision, tapping into an impressively diverse body of knowledge and techniques. What in my view makes Alexander different from other coaches is the positive energy he infuses into the person he works with and the determination he has to help her to identify and recognize the life purpose and to work out together a plan of action, as opposed to just providing listening and frameworks for the person to progress on her own.

Mario Musa, Former Head of Communications, World Trade Organization
Alexander as animator in Chief and Friedrich as the consummate host, were jointly able to create a space for deep thought and inner reflection in the glorious setting of the Domaine de la Garde and its glorious gardens.  The process allowed all of us to harness the power of art to create a vision for our future legacy.  Enjoyable and transformative in equal measure.


Gib Bulloch, Founder of Craigberoch Business Decelerator and Accenture Development Partners
This program is for everyone who feels called to make a difference in their world. Everyone from CEOs to yoga teachers, from former UN Directors to Chief Marketing Officers have attended. This course calls those who are ready to face their biggest fears and elevate their energy.
20-22 March Japan | near Tokyo
23-26 April France | Bourg-en-Bresse
1-3 May Mexico | near Mexico City
The Venues
We have hand-selected a series of partners and properties in Japan, France and Mexico so you get the most of your retreat experience. Each is surrounded by nature. In Japan, we will stay in Margaret Attwood's (the founder of The Passion Test) favourite property, next to a lake in Nagano Prefecture. In France, we will stay in Friedrich and Margareta von Kirchbach's home, Domaine de la Garde in Bourg-en-Bresse.  It is surrounded by 40 hectares of park, meadows and forest, and yet only 10 bicycle minutes away from the city centre of Bourg-en-Bresse.  And in Mexico, we will stay in the mountains at a spa resort where the Dalai Lama has consecrated a statue. In each location, we will provide nutritious local food, yoga and / or breathwork to start your day in balance.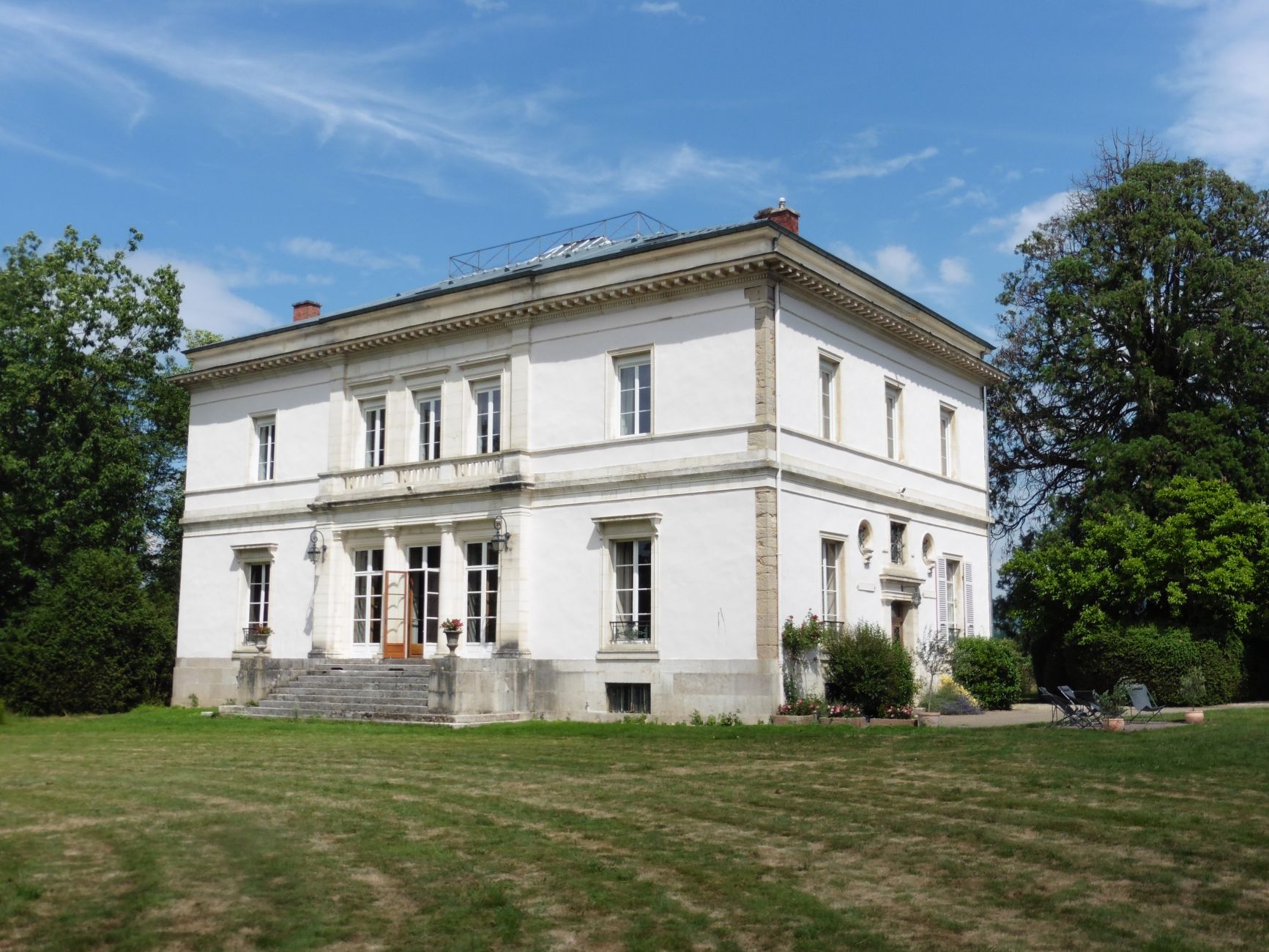 6 months access to The Purpose Mastermind
One 90-minute group call every month
Share updates, ask questions, tackle challenges
Sustain momentum and ensure accountability
Ask questions via WhatsApp / Messenger group